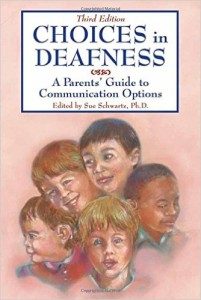 Schwartz, S. (Ed.). (1996). Choices in Deafness: A Parent's Guide. (2nd Ed.). Bethesda, MD: Woodbine House.
Explanations of hearing loss precede personal accounts by parents discussing why and how they made their choices among Cued Speech, total communication and the oral approach. The book includes listings of audiovisual materials for parents and directories of national organizations and state educational programs.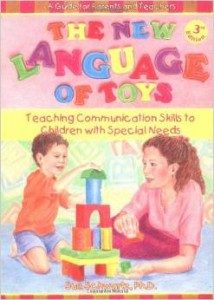 Schwartz, S., & Heller, J. E. (1996). The New Language of Toys: Teaching Communication Skills to Children with Special Needs. Bethesda, MD: Woodbine House.
This book provides ideas to parents and professionals about how to use everyday toys to stimulate and promote language development in children with additional needs.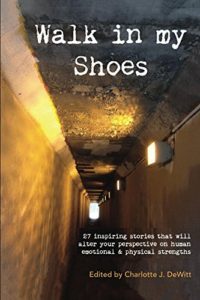 DeWitt, Charlotte. (2016). Walk in My Shoes: 27 inspiring stories that will alter your perspective on human emotional & physical strengths. Merrimack Media.
Walk in My Shoes is a unique collection of 27 powerful stories by individuals who have witnessed or experienced the tragedy of losing not one, but two senses: hearing and sight. The loss is caused by a rare disease called Usher syndrome. These stories will give you a glimpse into the world of the deafblind and their families and friends.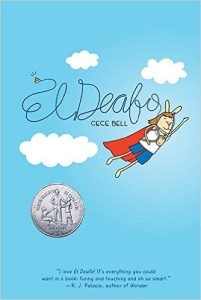 Bell, Cece. (2014). El Deafo. New York, NY: Harry N. Abrams.
Going to school and making new friends can be tough. But going to school and making new friends while wearing a bulky hearing aid strapped to your chest? That requires superpowers! In this funny, poignant graphic novel memoir, author/illustrator Cece Bell chronicles her hearing loss at a young age and her subsequent experiences with the Phonic Ear, a very powerful—and very awkward—hearing aid.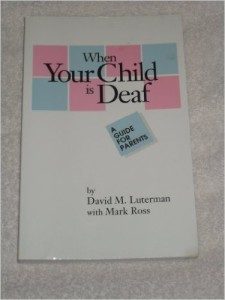 Luterman, D. & Ross, M. (1991). When Your Child is Deaf: A Guide for Parents. Baltimore, MD: York Press, Inc.
This book addresses the emotional and educational processes a hearing parent goes through in coming to terms with having a deaf child.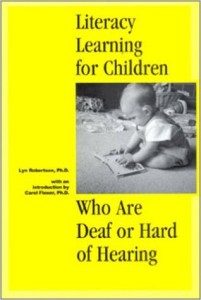 Robertson, L. (2000). Literacy Learning for Children Who Are Deaf or Hard of Hearing. Washington, D.C: Alexander Graham Bell Association for the Deaf and Hard of Hearing.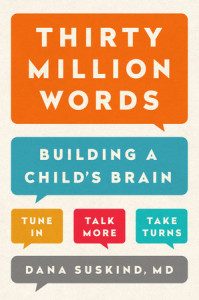 Suskind, Dana (2015). Thirty Million Words: Building a Child's Brain. New York, New York: Penguin Random House LLC.
The founder and director of the Thirty Million Words Initiative, Professor Dana Suskind, explains why the most important—and astoundingly simple—thing you can do for your child's future success in life is to talk to him or her, reveals the recent science behind this truth, and outlines precisely how parents can best put it into practice.