Charlie Hall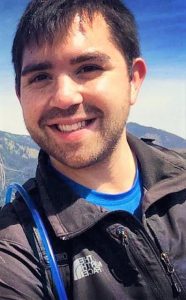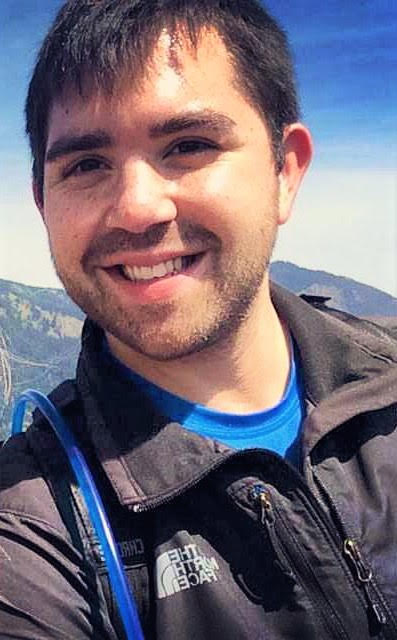 What is your name?
Charlie Hall
How old are you?
31
What city and state do you live in?
Portland, Oregon
What years and grades did you attend Tucker Maxon?
89-92/93, I think. I was mainstreamed into my local public school in Tigard in Kindergarten but still received services from Tucker. Margaret Smith would visit me in my classes and work with me after school on my speech. This lasted through the end of 3rd grade.
Did you have a favorite teacher or staff member?
Tough question, they were all amazing – Gail Schiel, Margaret Smith, Shannon Newmark and Michelle Volk. I have a great memories with all of them. Gail and Margaret were the most instrumental in my education at Tucker. I believe Shannon and Michelle were both Childswork teachers at the time.
What caused your hearing loss?
I lost my hearing due to Spinal Meningitis at about 12 months old.
What kind of tools do you use to support your hearing today?
Phonak Hearing Aids
Do you use sign/ASL?
I took ASL when I was at University of Oregon and was pretty involved with ASL Club. (Fun Fact: I was in ASL class with Ashton Eaton!) I never really became fluent by any means and haven't really used ASL in my personal or professional life. I would like to learn again!
How has hearing loss impacted your life or the life of people close to you?
Sometimes I forget I have a hearing loss and don't think about how it impacts those around me. A few weeks ago when I attended alumni night at Tucker, I started talking to someone and they were not looking at me when I begin speaking and they didn't hear me. It was a reminder that my hearing family, friends and co-workers have learned how to communicate with me and be sure they are looking at me when they speak. In addition, anyone who has ever lived with me or spent a lot of time with me has gotten so used to closed captioning and now they rely on it too! My hearing impairment has probably affected my parents and my sister the most. They have made many sacrifices and worked very hard over the years to make sure I have the resources I need to succeed. My partner, Ryan who is hearing has certainly been impacted too. He makes sure I get out of bed when I do not hear my alarm, paraphrases radio conversations if I do not catch it all and generally is very supportive. Ryan does not have the best eyesight so we joke I'm the eyes and he's the ears of our relationship. My family has always been my biggest advocates! Thank you Dad, Mom, Shelley and Ryan!
What did you study in college, and/or what kind of work do you do, or want to do?
At University of Oregon, I majored in Political Science with a minor in Special Education. Currently, I work for the Portland State University Alumni Association focusing on corporate partnerships and I work with alumni volunteers to advocate for higher education and PSU in Salem.  I would like to go back to university, get a Master's in Education or Public Policy, and lead a higher education or K-12 advocacy/government relations program.
Please share an accomplishment you are especially proud of.
I have completed the Hood to Coast Relay Race 11 times. Each year I participate, about midway through my third leg, I swear I'm never going to do this race again. I keep coming back and I typically do much better than I think I am going to do.
What is your favorite place you've travelled to?
These last few years I have been fortunate to travel to Europe a couple times but most recently, I visited Mexico City and absolutely fell in love! Has anyone watched Chef's Table on Netflix? We ate at Pujol the restaurant that was featured on the show. Dining there was an incredible experience. Mexico City has some of the best food, incredible architecture, a rich cultural history and nicest people you will meet! Fun fact: There are 17 million people who live in the metro area of Mexico City and the city is 7,000 feet in elevation.
What do you look forward to most each day?
Probably my morning coffee, is that weird? Right after college, I worked for a micro coffee roaster, which has turned me into a coffee geek with an expensive habit.
Please share something you learned as a student at Tucker Maxon that has stayed with you ever since.
Learning how to speak and read lips is the most important tool I learned from Tucker. In addition to learning how to speak, Tucker taught me how to interact with my peers and form relationships regardless if they were hearing impaired or not.
Any words of advice for today's Tucker Maxon students (hearing impaired, typical, or both)?
After being mainstreamed into public schools, I have lived a 'normal' life, but I'll always be a little different than my peers because of my hearing impairment. My advice to you is to embrace these differences and love who you are, it is part of what makes you unique. Be confident! Lastly, I would also encourage you to continuously challenge yourself and never stop learning!