Veronica Pollard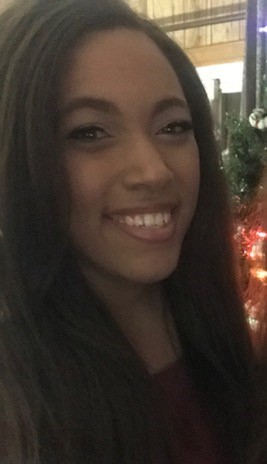 What is your name?
Veronica Pollard

How old are you?
I am turning 29 on January 17!

What city and state do you live in?
I live in Joilet, Illinois. Just about 45 minutes southwest of Chicago.

What years and grades did you attend Tucker Maxon?
I attended Tucker Maxon from 1993 to 2004. Then I mainstreamed into public high school You could say I spend half of my life at Tucker!

Did you have a favorite teacher or staff member?
I have several favorite teachers and staff members. It's a long list. But there are four people who influenced me greatly: Linda Goodwin, Christine Soland, Diane Woods, and Laura Hamel. These ladies helped my family raise me and watch me grow. If it wasn't for them, I would not be who I am today. Thank you!!!!

What caused your hearing loss?
I had a severe ear infection when I was 12 months old.

What kind of tools do you use to support your hearing today?
I wear two Cochlear Nucleus 6 implants. I like to joke with my peers and tell them I'm their modern bionic woman!

Do you use sign/ASL?
Yes I do. I took up a couple sign language classes in high school and became fluent in the language by the time I graduated high school.

How has hearing loss impacted your life or the life of people close to you?
I forget I have a hearing loss sometimes because the people in my professional and personal lives do not treat me differently. They are also aware to look at me when they speak to me. They even catch themselves mumbling so they quickly stop themselves and speak clearly. It's a win-win for the both of us!

What did you study in college, and/or what kind of work do you do, or want to do?
I have two degrees, in Business Administration and Sports Management, and will begin my JD in Sports and Entertainment Law in the fall of 2020. I plan to be a legal adviser for athletes, especially student athletes. They need all the help they can get.

Please share an accomplishment you are especially proud of.
Starting and completing my internship with the WNBA's Chicago Sky. I have learned so much from them and they have learned so much from me. After a year of my internship, they invited me to their first gala as a keynote speaker. I was honored.

What is your favorite place you've traveled to?
New York City! The crazy thing is, I will be moving to NYC in a year!

What do you look forward to most each day?
My daily cup of coffee – whether it's from Starbucks or work. It makes my sleepy soul happy. And coming home to my two fur babies (kitties), Anastasia and Midnight!

Please share something you learned as a student at Tucker Maxon that has stayed with you ever since.
At Tucker, all the teachers and staff have this "I believe in you" attitude. They never doubt their students' potential for success after they leave/graduate Tucker. I always have this ambitious personality because I believe I can achieve whatever my heart desires.

Any word of advice for today's Tucker Maxon students (hearing impaired, typical, or both)?
Always stay true to yourself and BE YOURSELF. Do things that make you happy and never, ever let anyone stop you from achieving your goals and dreams. The sky is the limit for you. I have a secret — the world IS different…and being different is a good thing.